Download and install Reactions
Download and run the Reactions installer from https://www.jawset.com/install/ and press Install: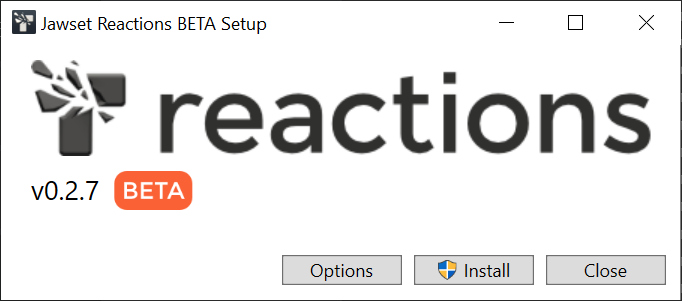 Using Reactions inside Cinema 4D

Restart Cinema 4D if it is running.
Select a simulation template

From the main menu select Reactions BETA/Templates/Explosion: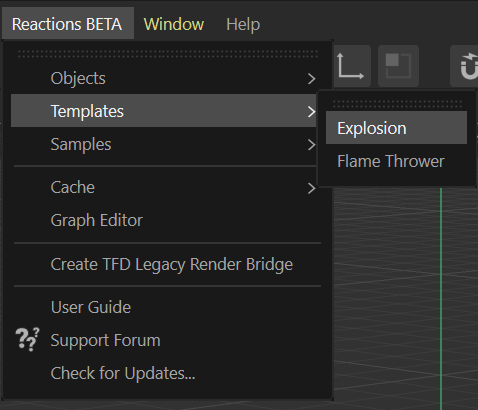 Play the animation and render

You can immediately play the animation and render the viewport or to the Picture Viewer as usual.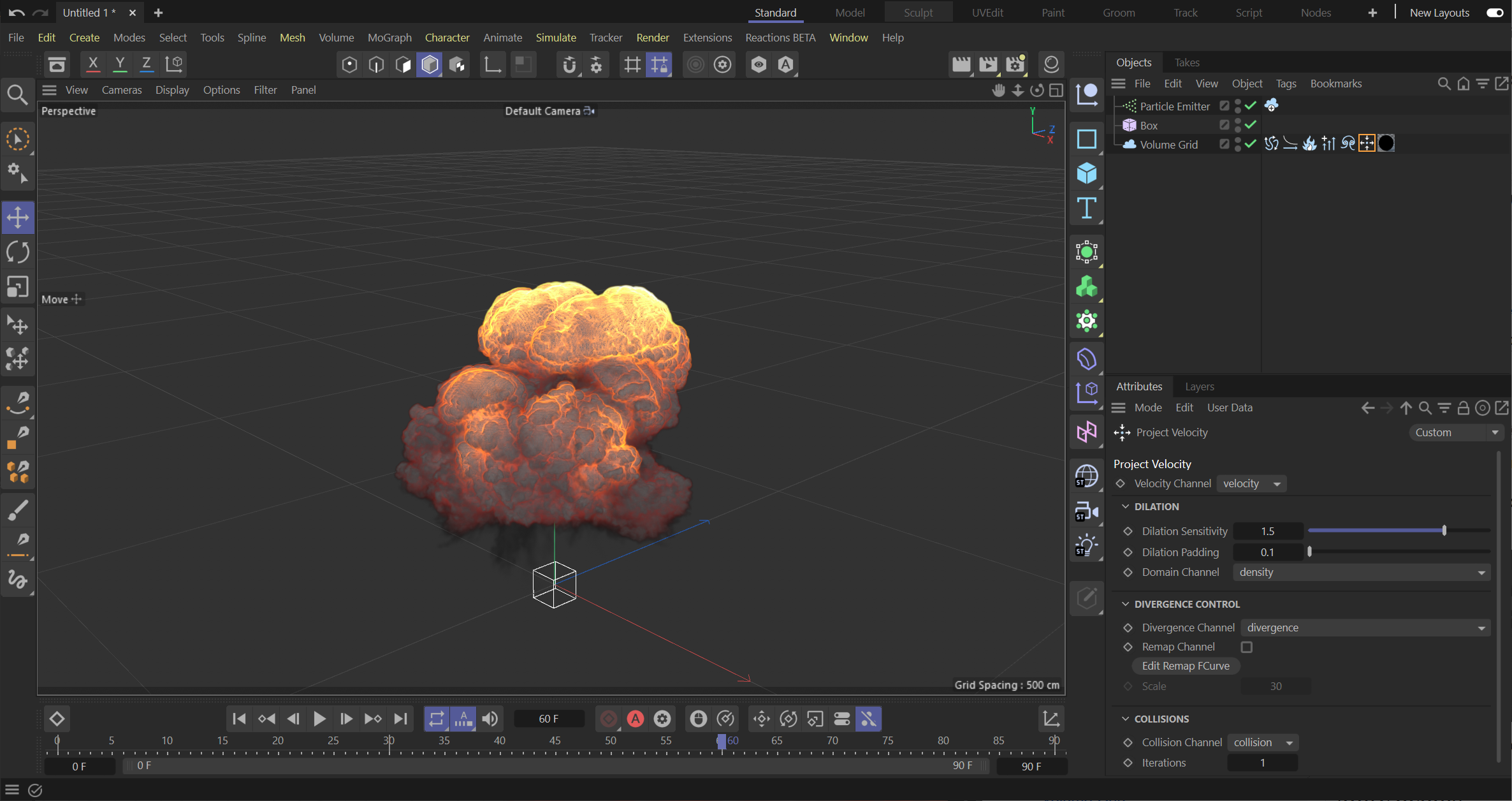 Where to go from here?

Change the look by modifying the Volume Material

To modify the shading and illumination of the Volume, double-click the Material tag on the Volume Grid object:


See the Volume Material page for more details on the individual settings.

Modify Simulation parameters
Try changing some of the simulation parameters by selecting the Volume Grid nodes and explore the individual tabs. For example, change some of the Turbulence parameters while the simulation loops.
See the Turbulence page for more details.
Change the emitter geometry and animation
You can add new objects to the scene and move the Voxelize tag

from the current emitter to it.