Downloads
Beta Builds
Download the installer for the latest Beta Build of Reactions.

Beta builds are tagged regularly when a notable set of changes has been made. In addition to an automated test suite, these builds went through some quality checks.
Nightly Builds
If you want to track the latest development, you can download nightly builds here:
Nightly builds are created automatically (almost) every night. This allows you to get early access to bug fixes and new features.
Installing on Windows
Running the installer will install both the Reactions standalone app an the Cinema 4D plugins in the Windows Program Files folder. It will register the plugins with the Cinema 4D versions it can find. After restarting Cinema 4D, a Reactions main menu entry will be available:
The standalone app will be available in the Windows start menu.


Advanced command line options
The installer can be run from the command line in order to allow for non-interactive installation and deinstallation. The following command line options are available:

| | |
| --- | --- |
| -s | Run the installer in silent mode. This will start to install or uninstall (if the -uninstall options is also given) immediately, without requiring further user input. |
| -uninstall | Uninstall Reactions if it is already installed. |
| -l <file> | Write log to the given file. |
Installing on macOS
Open the downloaded .pkg file to start the installer, then follow the instructions. The installer will install the Reactions standalone app as well as Cinema 4D plugins for all installed Cinema 4D versions. You can change the plugins that will be installed by clicking 'Customise' on the 'Installation Type' page: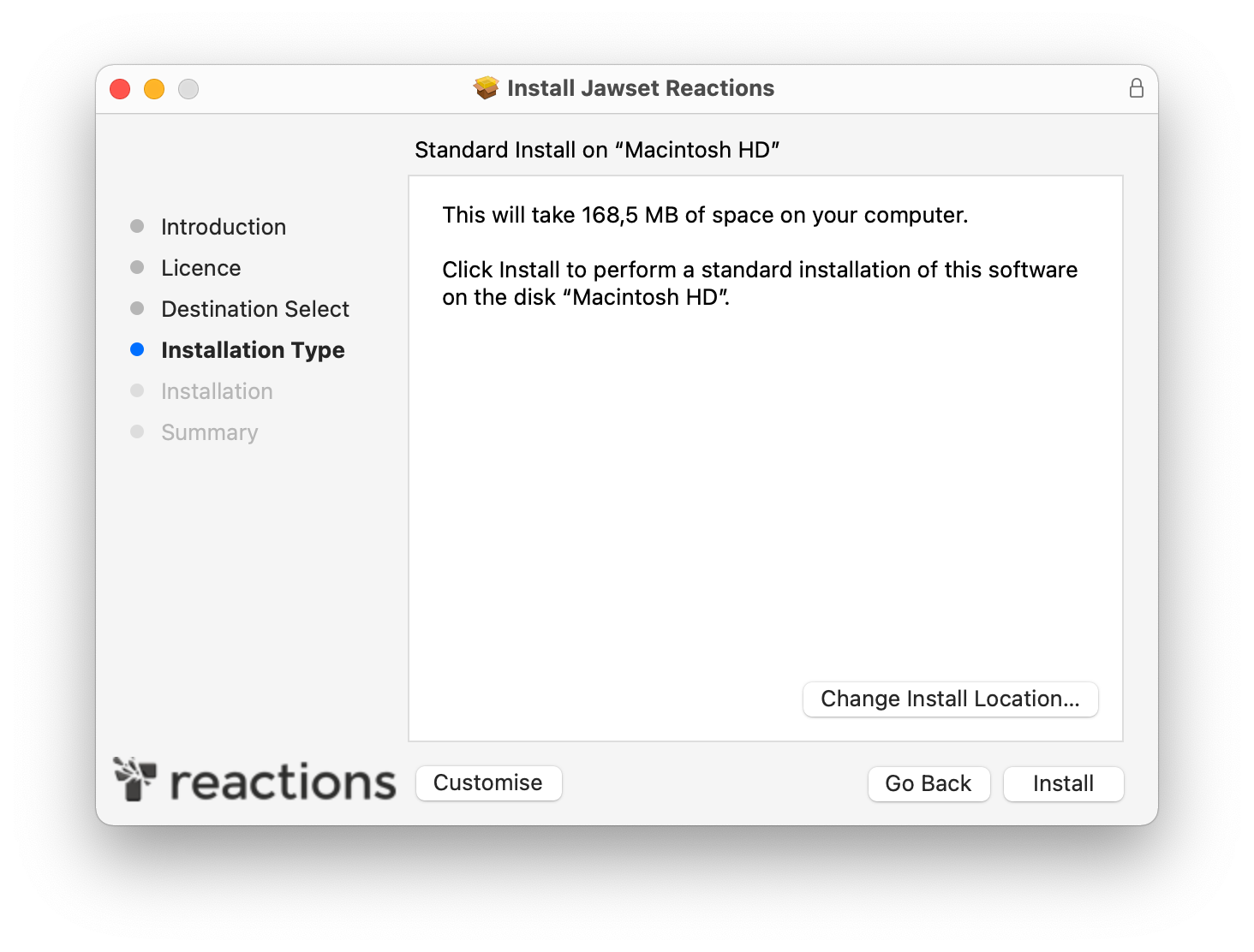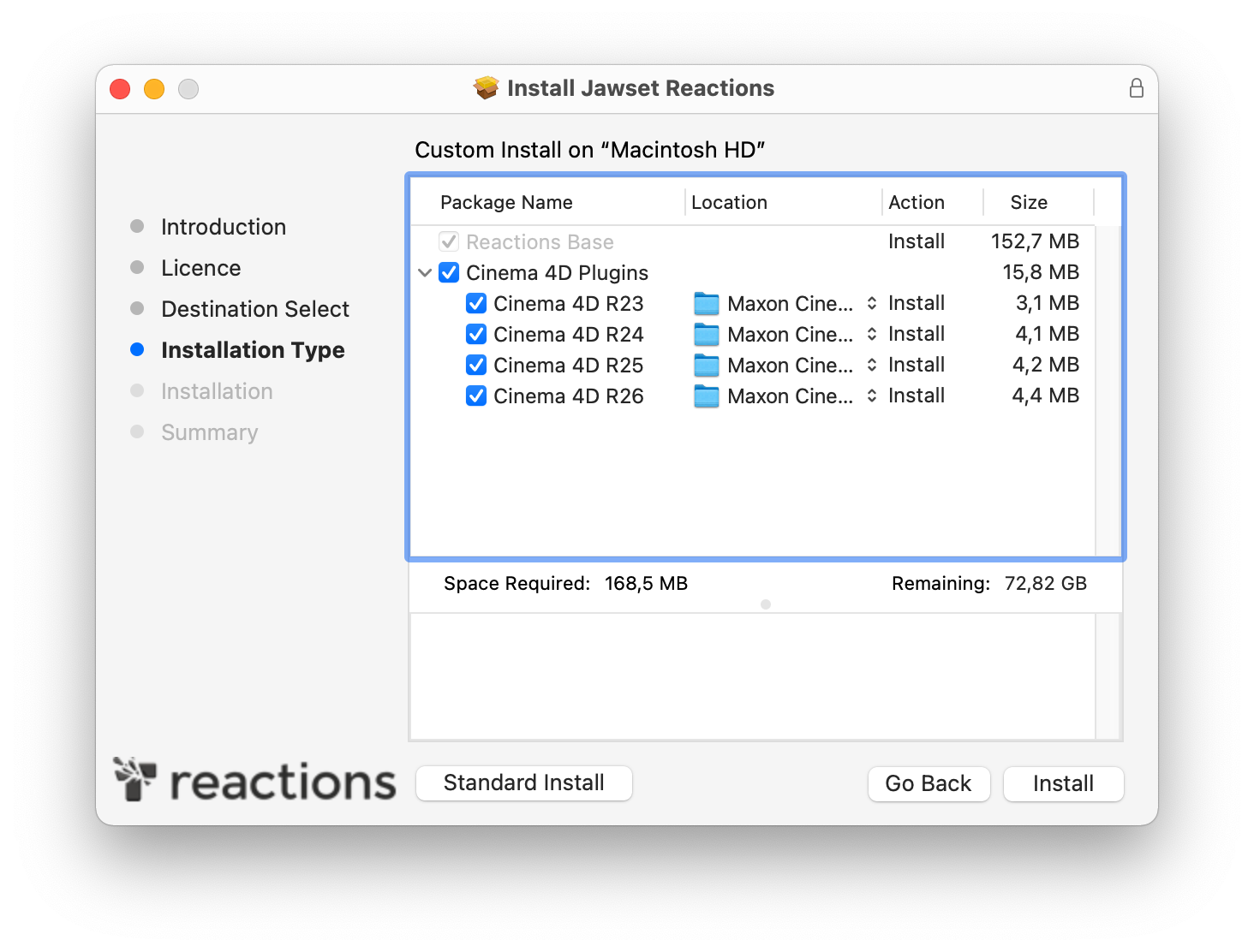 After restarting Cinema 4D, a Reactions main menu entry will be available: